Vol. 6 - University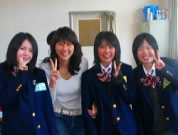 Name:
Carman Lau
Area of Residence:
Shinjyku, Tokyo
Useful Link:
University of Toronto Exchange office
Waseda University
I still remember last January; I finally made up my mind and decided to apply for University of Toronto's exchange program to go Japan for one year. It's a hard decision because: first, I may not be able to transfer all my credits from my exchange university; second, it always takes time to adapt to a new place, a new life and get to know new friends. However, after being there for 3 months, I know my choice is a correct one.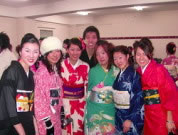 After handing in my application forms and had several interviews, I luckily got accepted by Waseda University and would start my study there from September 2004 till July 2005. To be honest, although I have studied Japanese for one year, when I first got to Japan, I wasn't quite able to communicate. At that time, I felt kind of frustrated and did not know when I would be able to speak fluently. However, after 3 months, I can feel that my Japanese improved a lot and now, I can use Japanese for the whole conversation.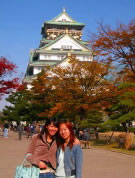 Waseda University is a famous university located near Shinjuku. The campus is big and it offers a lot of different programs to students. The department that I belongs to is the School of Liberal Studies (SILS). It's a new program which provides a study environment for both local Japanese and exchange students.
Everyday, all exchange students will have 3 hours of Japanese class. Besides that, we can choose courses on Economics, History or Cultural studies. I feel my study in Waseda does not only improve my Japanese, but also widen my knowledge on Japanese history and culture, which is essential if you want to know more about a country.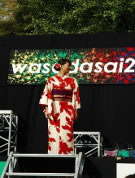 My life in Waseda is definitely a great experience. Living in the dormitory for international students gives me the chance to get to know students from different countries who are so friendly and having the same goals of learning more about Japanese culture. Waseda is one of the universities in Japan which has the most numbers of sakuru (extra-curricular clubs and organizations).

Hence, I didn't miss the chance and have joined the Kimono club. In the club activities, I got to know a lot of Japanese students and learning how to wear kimono. And in November, we had hold kimono fashion show in the Waseda School Festival. The show had attracted more than 1000 people to watch and I had the chance to be the model and wear kimono, performing on the stage, in which I don't think I have ever had the chance again in my life if I didn't join the club.
We also had a trip to Fukushima Province, which is the country-side area north of Tokyo. The life and environment in Fukushima is so different compare to Tokyo and I finally understand, by only staying in the big city, you will never be able to understand the whole culture of Japan.
Being able to live in Japan for one year is definitely one of the most precious experiences in my life. It does not only widen my horizons, but also provide me lots of chances to discover what Japan is. If you want to learn a language efficiently, I think living in the country is the best way. Language is only a part of the culture, but by understanding the whole culture, it's absolutely easier to learn the language. Once you have been to Japan, you must be amazed by both its exciting city life and its quiet country-side environment, and you will be in love with this dynamic, diverse country.